IQP - Perceptions of Robots in Surgery
Project reports can be found here:
http://www.wpi.edu/Pubs/E-project/Available/E-project-042710-145052/
http://www.wpi.edu/Pubs/E-project/Available/E-project-031411-210101/

Robot-assisted surgery has become one of the most technologically advanced surgical procedures. In 1999, Intuitive Surgical unveiled the da Vinci system, a robotic device developed to help surgeons perform minimally invasive procedures without the disadvantages of traditional laparoscopic techniques. In this current study, surveys were developed to collect three different populations' perceptions on robot-assisted surgery: the general public, post-operative patients, and medical practitioners. Statistical analysis was performed on the collected data, and results were compared between and within each of the three populations. Differences existed between the three populations' perceived impact of RAS on patient recovery time, length of procedure, and operator learning curve.
The goal of this work is to study the conceptions about the use of robots in surgery. We are specifically investigating the differences in these perceptions among different patient and medical professional populations. The work is primarily focused on use of the Intuitive Surgical da Vinci Surgical System.
If you are interested in taking the general population survey, please go here: Survey.
If you are a medical professional who works with the da Vinci system and would like to participate, please contact Professor Fischer.
Please contact Prof. Gregory Fischer to get involved in the project.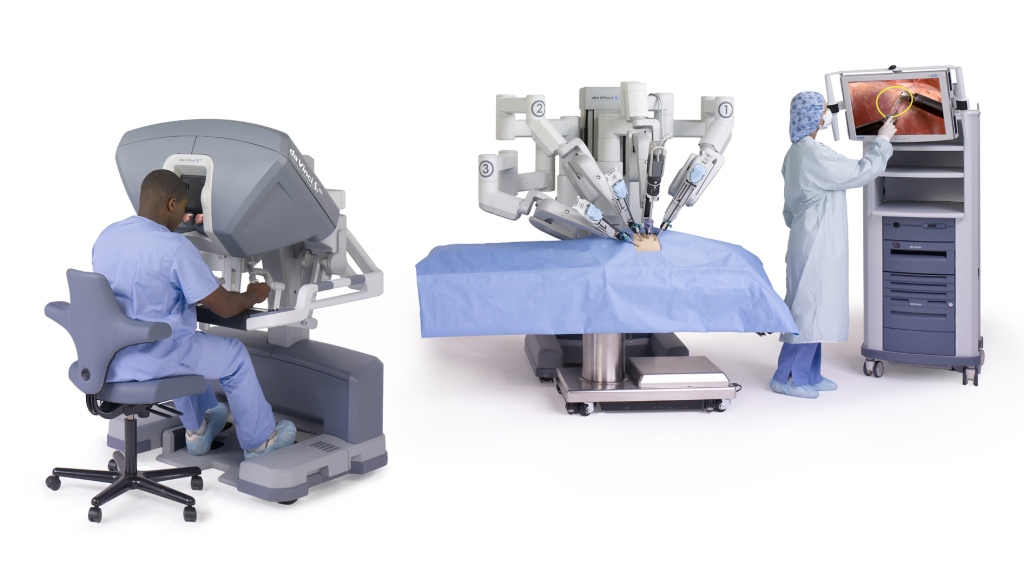 Students Involved
Andrew Marchese
Elan Pelletier
Demetrios Kechris
Courtney Gilbert
Project Supervisor
External Collaborators
Hiep Nguyen, MD - Director, Robotic Surgery Research and Training, Department of Urology, Children's Hospital Boston
Frank Penna, MD - Research Fellow, Department of Urology, Children's Hospital Boston