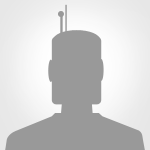 Tess Bisbee Meier
Master's Student
Robotics Engineering
Worcester Polytechnic Institute
Contact Information
Lab

85 Prescott Street
Room 230 (Beside RBE office)
Phone: 508-831-5191

Mailing Address

85 Prescott Street
2nd Floor, Robotics Engineering
Worcester, MA 01605

E-mail
Education
B.S., Biomedical Engineering, Worcester Polytechnic Institute, Worcester, MA, 2018
Research Interests
Assistive Upper Extremity Exoskeletons
Human Motion Studies
Biofabrication Automation Robots
EMG methods for device control
About Me
My goal is to research and develop inclusive, controlled, assistive devices and rehabilitation robotics by studing human motion and conducting physiological testing. I am also interested in robotic automation of human processes in biofabrication.
Publications
Refereed Journal Publications
---
Nycz CJ, Meier TB, Carvalho PA, Meier G, Fischer GS, Design Criteria for Hand Exoskeletons: Measurement of Forces Needed to Assist Finger Extension in Traumatic Brain Injury Patients, IEEE Robotics and Automation Letters (RA-L), Vol 3, No 4, pp 3285-3292, July 2018. IEEE

Refereed Conference Proceedings
---
Meier TB, Carvalho PA, Gandomi KS, Fischer GS, Nycz CJ, Assisting Hand Movement of TBI Patients Through Robotic Orthoses, Hamlyn Symposium, London, UK, June 2019. Hamlyn Proceedings

Mbanisi KC, Kimpara H, Meier TB, Gennert MA, Li Z, Learning Coordinated Vehicle Maneuver Motion Primitives from Human Demonstration, 2018 IEEE/RSJ International Conference on Intelligent Robots and Systems (IROS), pp 1677-1684, Oct 2018.